Helpful Halloween Tips: How to not scare the begeezus out of your Pets!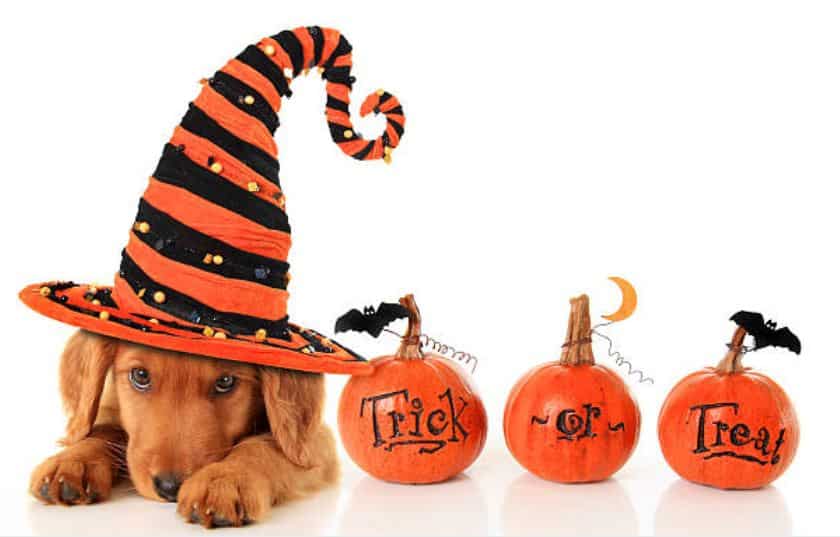 While our pets may be getting used to the sight of humans wearing masks, visits from ghouls, witches and mummies takes it to a whole new level! Spooky Halloween visitors might be a little traumatic for your pets, so we've put together some common-sense tips help keep some calm amid the costumed commotion that might appear at your front door!
Keep pets inside: it's probably best to keep all but the most social dogs in a separate room during trick-or-treat visiting hours so as not to frighten them. Watch for those pets inclined to dart out through an open door if you are regularly opening and closing to provide trick or treat supplies.
Trick-or-treat sweets are not for pets: chocolate is poisonous to a lot of animals, and the colourfully tempting wrappers can also be hazardous if swallowed.
Dress ups for pets are only for willing participants. Cute as they are, not all pets love a costume as much as we love seeing them in it. If your pet is comfortable in a costume, remember to ensure it is safe, not constricting and never obstruct their vision – this can turn even the sweetest of animals a little snappy.
Be sensible with decorations. Giant webs are designed for plastic spiders, not for pets. Ensure animals can't get tangled in any decorations, and are not stressed by flashing lights or sudden sounds.
De – spook with lots of cuddles. Return your home to its former friendly state promptly, and reassure your pet with lots of cuddles and routine.
Happy Halloween