Furry Footy Fever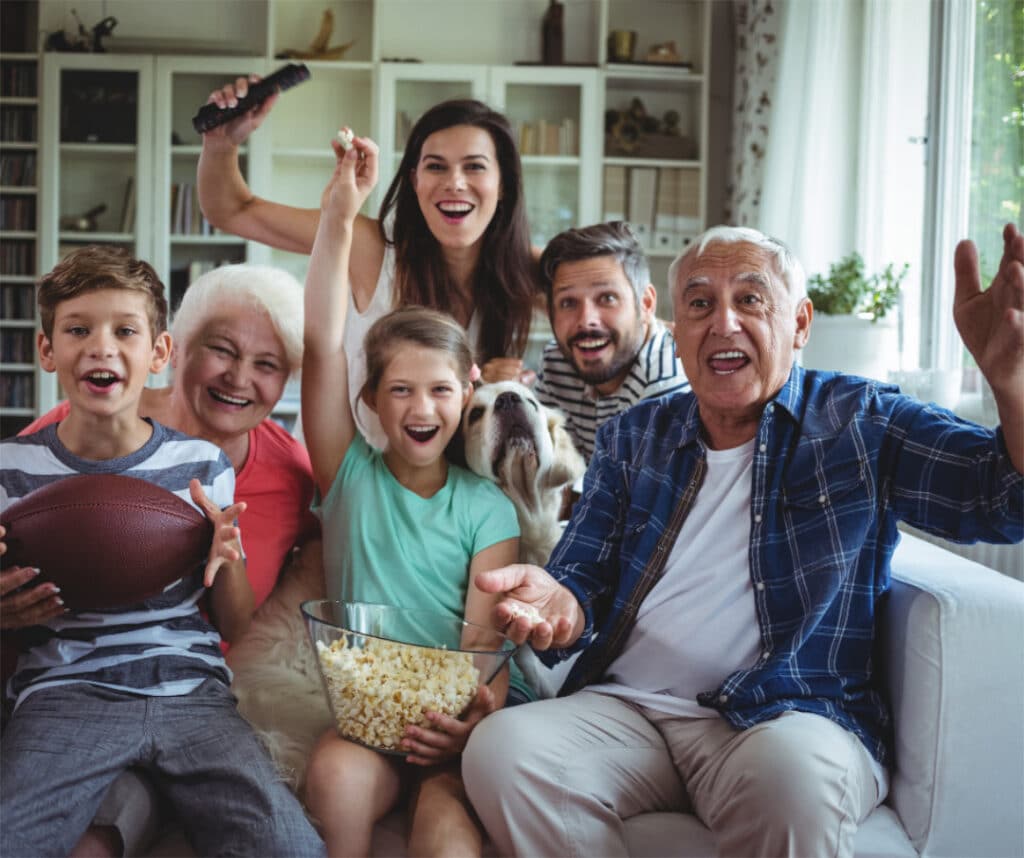 Whatever code has your heart, it's almost time to don our team regalia, get a little loud in front of the telly, and back our team to take home the top spot on the footy ladder! Important moments like footy finals should be celebrated with the whole family, and we all need a reason or two to celebrate this year, so here are some tips to ensure that the four legged family members are on board with the festivities too!
1. Don't forget the morning walk!
If you know you might find yourself a little distracted, or perhaps not in the right state to be a responsible pet owner after the game, get those all important steps up with your pooch before the game and release a bit of nervous energy together.  ​
2. Watch the snacks
Footy snacks are not for pets, despite how they may longingly look at you in hope that you will share. Chicken wings, Kebab skewers, Chocolate, Guacamole (avocado), or any high fat snacks are all yours – no sharing required.
3. Anticipate your excitement
If you are inclined to express your excitement at a volume your pet may only usually hear when something is wrong, it can be wise to remember that there may be a sense of overwhelm in your pet that you can minimise ahead of time. Setting up as safe space with their bed, toys, food, and water or offering a treat can help to assure them that all is still ok.
4. It's ok to dress up!
If it is important to you that every member of the household is dressed supportively, there is no harm in a beanie or scarf being worn by your pet under supervision. If they show any signs of discomfort though, respect it.
5. Have a kick yourselves!
While couch time is fun, for most pets it's the playing with the ball that will appeal to them most. So why not have a play with a footy together during half time to get you both off the couch and loving your footy! Take care with the ball though – a spare or an old one might be wise in case of sharp teeth getting too enthusiastic with the ball!
May the best team win!