Simple switches to lessen your carbon pawprint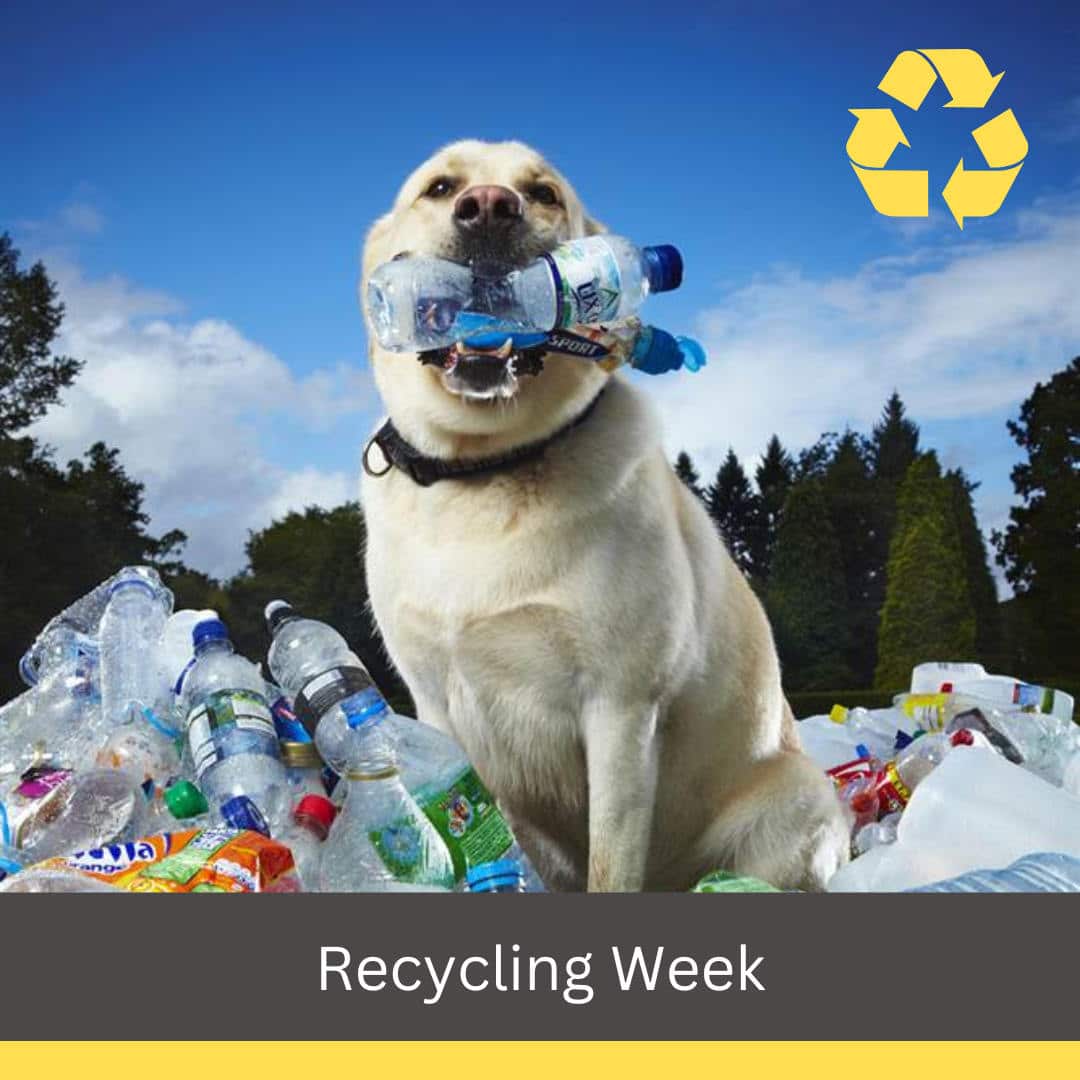 When it comes to the enjoyment and responsibility of pet ownership, many people wonder how they can incorporate their sustainability preferences into their pet routines. Others may have held off bringing a pet into the home because they are unsure how a pet can be part of their established practices as an eco-warrior. The great news is that earth friendly options are on the rise when it comes to pet rearing, so you can still enjoy the spoils of pet ownership whilst minimising your carbon pawprint.
Recycling has become the norm in our homes, but the pet food industry has been one that has lagged the sustainability eight ball for some time, producing millions of products packaged in what has been traditionally hard-to-recycle packaging. But packaging from major pet food brands like Royal Canin, Hills and Eukanuba can now be recycled through the Tetracycle program, and VetMed are proud to be a drop off point for your pet food bags and pouches, to ensure that your focus on renewables can be as easy as dropping in to see us at your local Vetmed clinic.
For our feline pets however, they are strict carnivores and as such, depend on some specific nutrients that are found in meat and so can become seriously ill if they are fed a vegetarian or vegan diet. However, you can still make choices of food brands that use more sustainably obtained meats and fish. Our expert vets suggest that if you're making any changes to your pets diet, it is important to do so gradually. If you are a future pet owner and wonder which animal might best fit into your eco friendly lifestyle, then you may want to consider making a bunny your new best friend.
Rabbits are arguably the most eco-friendly pet out of the three as they eat a completely plant-based diet. Our choice of pet bowl can also be sustainable, with ceramic or metal food bowls being preferred options over plastic.
While we are talking food, another eco-question our team of experts at Vetmed are often asked is how to manage the other end of the digestive process in a more sustainable way. We are all diligently picking up after our dogs in the park, so ensuring you use compostable dog poo bags can be an excellent choice. When it comes to cat litter, there are lots of biodegradable options to choose too. Making the switch to biodegradable and compostable options will have an enormous impact on the tonnes of litter and plastic poo bags landing in landfill every year. every year so this small switch could have a substantial impact.
Pet toys are a staple in most four legged friendly households, and there are some easy eco-friendly switches you can consider when it comes to pet playtime. Pets love to discover new toys, and some will find certain toys more engaging than others. So, when that new toy you have brought home is not met with the enthusiasm you had hoped, try swapping it with another pet owner, to encourage recycling and upcycling of toys rather than creating waste. Pets can have just as much fun with repurposed items from around the house as play toys too, keeping safety in mind of course. Things like cardboard boxes, toilet rolls or making your own 'Kong' out of a recycled water bottle can provide hours of stimulation and entertainment for your pet. Making your own toys can also be a fantastic way to reduce consumption of non-recyclable materials more broadly.
Dogs (and the occasional cat) are great at encouraging us to rethink out carbon footprint when it comes to how we get around, preferring a good walk over a car trip every time. Many of us will still jump in the car first and drive somewhere to walk our pets, but it's worth considering whether you really need to turn on the engine for every 'walkies.' While it's great to enjoy the social aspect of specific dog parks that might be a drive away, you can both enjoy the exercise benefits from walking around the neighbourhood, or a pet trailer attached to your bike if there does need to be some distance covered.
For more tips and tricks on how to minimise your carbon pawprint, the friendly and expert team of environmentalists at Vetmed can help. We can help you find eco-friendly alternatives for anything pet-related, and we look forward to saving the planet with you and your four legged friends.