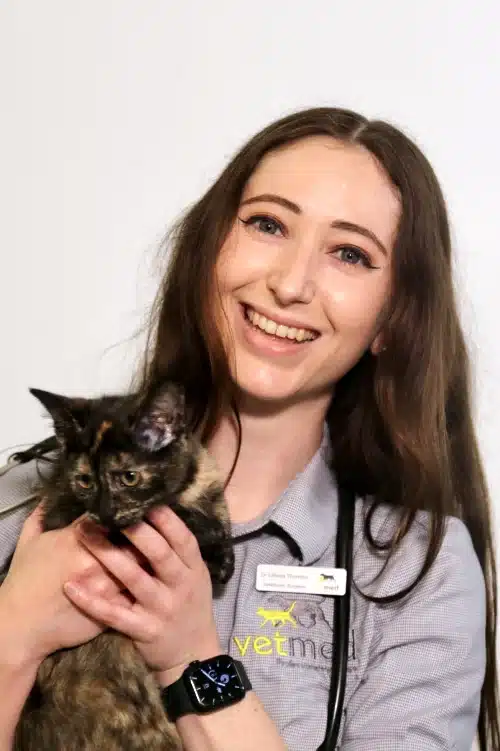 Lilliana Thornton
Veterinarian
Associate Veterinarian Lily is a graduate of The University of Sydney, where she was awarded her Bachelor in Veterinary Biology and her Doctorate in Veterinary Medicine. Whilst studying for her degree, Lily worked within our VetMed Team, starting as a kennelhand and receptionist, then moving onto become a veterinary nurse as she progressed through her studies. Lily's responsibilities within the clinic include small animal consultations, surgical procedures, as well as additional study in Internal Medicine.
Lily is a Fear-Free accredited veterinarian. She is also an organiser of our Rehome Rescue Kitten program, which has found loving homes for a number of stray kittens. A memorable moment for Lily was the recent reuniting of a previously-stray cat named Murray with his family, who he had been missing from for over 2 years. Murray was found in poor shape with cat fight wounds, but recovered well with treatment and nursing care, flying back to Queensland to be reacquainted with his family after a week in our hospital.
When she's not busy working at VetMed, Lily enjoys spending time with her two rescue cats, Valhalla and Narnia, who both sit, stay and high-five (for treats, of course). She also loves to read, hike, and is currently writing and illustrating a children's short-story inspired by the animal kinship so integral to her work as a veterinarian.