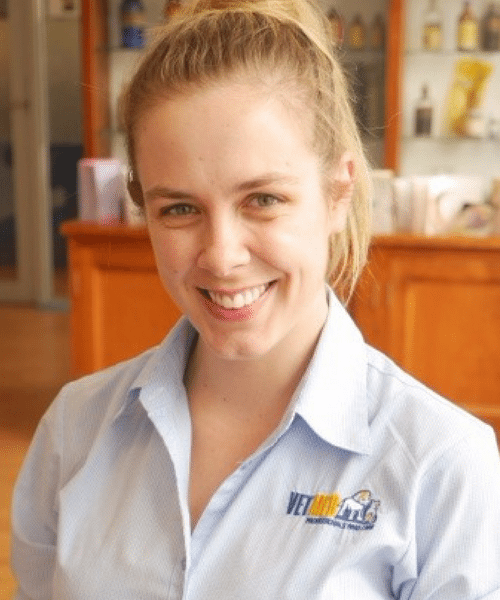 Hannah Bartlett
Client Care
Hannah joined the Vetmed family in 2012. More than five years later she is now a senior
member of our client care team, with a strong passion for delivering the best customer service
and support to all of our clients.
Hannah's strengths include compassion and empathy, seeing her often involved in our
euthanasia process. She always ensures our clients receive the support and nurturing they
require throughout this difficult experience.
She also runs our very own kitten adoption program, where she works directly with the Animal
Welfare League to rehome stray kittens. Her favourite part of the job is finding these kittens the
loving homes they deserve.
Hannah has studied a number of courses at TAFE including; Animal Studies, Captive Animal
Studies and Aggressive dog assessment and handling. She is continuing to study, currently
enrolled in Veterinary Nursing as well as Human Resource Management.
At home, Hannah is mother to two naughty Birman siblings named Bunny and Earl, as well as her pride and joy, a 13 year old chocolate Labrador named Sasha.