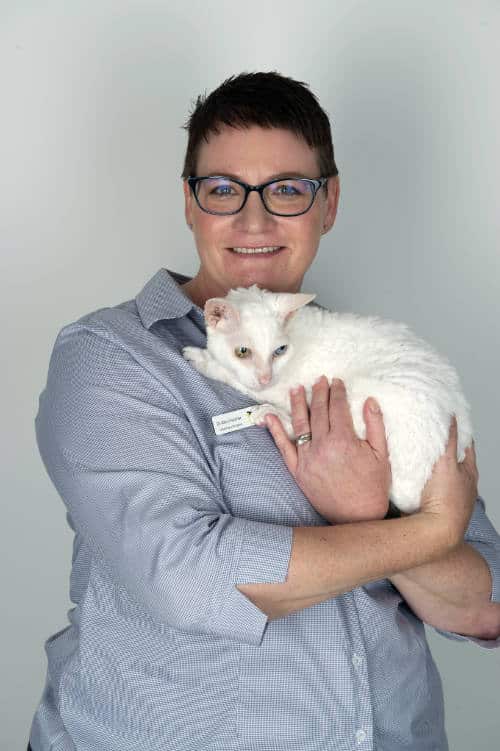 Alex Fletcher
Senior Veterinary Surgeon
Alex's love for animals is obvious, just take a look at her pets- all 3 of them! The eldest is Ferguson a 9 year old Cornish Rex. Then comes Adso a 6 year old Himalayan cross. The baby of the family is M.T MongyTripod the three legged German Shepherd cross that she bottle reared from 1 week of age. Alex's family is completed by her lovely husband Jes who generously supports her animal rescuing and spoiling habit!
Alex's love of animals and her passion for medicine helped Alex in her decision to pursue a career as a Veterinary Surgeon.
Alex's undergraduate degree was at Sydney University. she then went on to do her postgraduate work at Murdoch University, where she received a high distinction average in her Masters degree.
Alex's love for figuring out the impossible and treating all types of animal illness has helped her get close to her patients, your pets. She prides herself on providing her patients and clients with the best professional care available.
The most rewarding part of being a vet for Alex is being welcomed into her clients families and helping care for your 'fur babies'. Alex has been with Vetmed since 2008 and works as the Senior Vet at the West Lindfield branch.