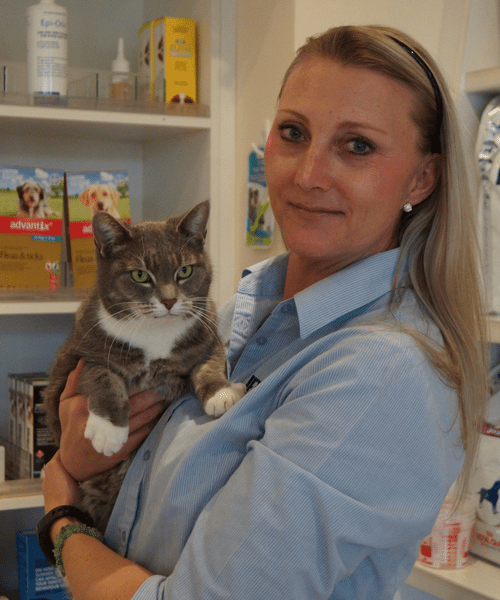 Genevieve O'Brien
Veterinary Nurse
Genevieve has rejoined the Vetmed family in 2017, Genevieve initially worked as a nurse at our Randwick branch from 2007-2010, she left to raise a family and worked as a office & customer service manager.
Genevieve brings back to Vetmed a wealth of life experience, strong customer service focus and loves that everyday is a new adventure.
Genevieve's love for animals started at a young age always finding stray & injured animals in need.
Genevieve is currently enrolled to complete her Certificate 4 in Veterinary Nursing, her love for animals is supported by her loving husband, daughter Olivia which includes 2 rescue cats Nikita & Anoushka, 2 fish and Lily the mini lop rabbit.